Book your Education Plus Ads with Hindu Instantly Online
The perfect platform of the Hindu newspaper to publicize your education institutes is Education Plus. Broaden the opportunities of the millennial for a better educational experience with Display Ads in Education Plus! Education is important in order to acquire knowledge, being shilled, and gain values. Students consider this platform to be a trustworthy platform for getting guidance about the leading educational institutions within the country and also abroad. So, advertise in this pullout on Mondays and reach out to your target audiences instantly.
PUBLISHING DAYS
Booking Deadline
Minimum Size
PUBLISHING DAYS
Minimum Size
Where is Education Plus published from ?
LOCATIONS
---
Innovation Option
ADVERTISING INNOVATIONS
---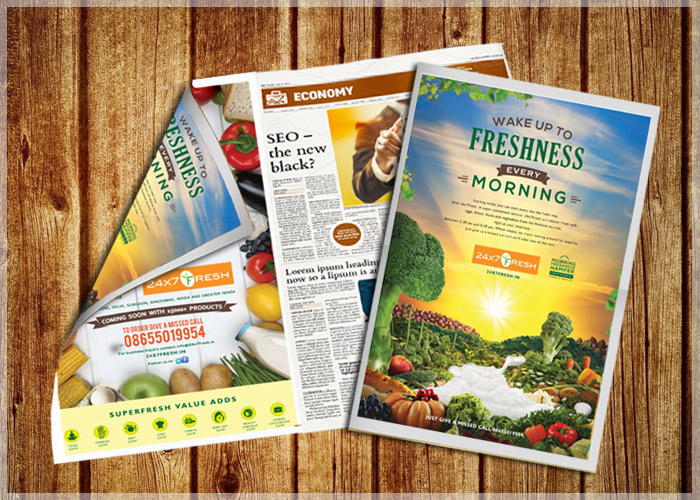 Jacket Full Page Ad
33cm x 52cm
These display ads are placed on the Front Page of the newspaper on both the sides. They are available in the dimensions of 33 cm X 48cm
Half jackets Ad
16.5cm x 52cm
These display ads appear on half of the front page in a newspaper. Half-Jacket ads are available in 16.5 cm X 52 cm dimensions.
Book Mark Ad
3cm x 52cm
Bookmark ads peek out of the newspapers just like a normal bookmark marking the page where your ad has appeared. You can choose to book a full/half-page ad in this case.
Pointers Ad
4cm x 5 cm
Pointer ad appears on the left-most column of the main page. This small ad appears in 4 cm X 5 cm size.
SkyBus Ad
33cm X 5cm
These ads materialize under the masthead of the newspaper in the main page and are 33 cm in length and 5cm in width
Advertorial Ad
Any Size
Publish an article about your product / service - to be placed alongside regular editorial content. You get to choose your headline, text & visuals.
Why advertise in Education Plus ?
WHY ADVERTISE IN
Hindu Education Plus

?
---
The Edge– the weekly Educational supplement of The Hindu is a long established, popular and regular Educational Pullout in India.Earlier known as Education Plus, this English weekly is eagerly awaited by thousands of students and parents searching for admission and career related opportunities.The key factors for choosing this Hindu pullout for display advertisement are:
India having the highest proportion of youth ,a large number of students and parents are constantly on the lookout for established educational institutes, admission and examination related notices and trustworthy career counselling services. It is here , where The Edge comes to aid.
The Hindu enjoys massive circulation in multiple southern states such as Karnataka, Tamil Nadu, Andhra Pradesh as well as the metropolitan cities of Delhi, Mumbai and Kolkata which are educational hubs for the Indian youth. Advertising in its pullout, therefore, seems the smartest way to reach your target audience.
The Hindu has become a name synonymous with prestige and trust. Therefore placing your ad in its Education Pullout ascribes credibility and a high standard to your Institute or Coaching Centre.
Effective Tips For Display Ad Booking in The Edge:
Ad Type: Education Pullouts like TheEdge publish only display advertisements to make sure your institutions appear highlighted in the competitive promotional field.
Focus Day: The Edge is a weekly supplement published every Monday alongwith the main newspaper.It should also be noted that you need to book your education display ad atleast two days prior to the print day.
Ad Design: Each publication specifies a minimum dimension for display ads. For The Hindu Opportunities it is 4cm(width) X 4 cm(height). These specifications must be kept in mind while designing your advertisement.
So, without further ado publish your display advertisement in The Hindu's The Edge and promote your institution or career guidance service in the widest readership possible.
Recently Asked Questions
FAQ
---