Book your Opportunities Ads with Hindu Instantly Online
In order to be the professional guide to millions and job seekers for their career across the country, showcase your company's vacancy in the Hindu newspaper's pullout called 'Opportunities'. This platform turns the dream of job seekers into reality and it works appropriately for the companies to receive the best candidates! This career pullout not only informs about the requirements of national companies but also about the vacancies of global companies. Publish ads in Hindu Opportunities on Wednesdays at the lowest rates. In order to book your ad, choose the ad type color/black and white), ad size (Quarter, Half, Full or Custom) and then customize or upload the display ad template. Enjoy instant online ad booking!
PUBLISHING DAYS
Booking Deadline
Minimum Size
Where is Opportunities published from ?
LOCATIONS
---
Location
Publishing Days
Ad Rate Starting From
Chennai
Wednesday

Rs.

1985 /sqcmBOOK NOW
Bangalore
Sunday,Wednesday

Rs.

695 /sqcmBOOK NOW
Hyderabad
Wednesday

Rs.

550 /sqcmBOOK NOW
Hyderabad City
Wednesday

Rs.

550 /sqcmBOOK NOW
Delhi
Wednesday

Rs.

455 /sqcmBOOK NOW
Coimbatore
Wednesday

Rs.

570 /sqcmBOOK NOW
Kochi

Rs.

570 /sqcmBOOK NOW
Visakhapatnam
All Days

Rs.

570 /sqcmBOOK NOW
Trivandrum
Wednesday

Rs.

300 /sqcmBOOK NOW
Vijayawada
Wednesday

Rs.

295 /sqcmBOOK NOW
Madurai
Wednesday

Rs.

430 /sqcmBOOK NOW
Trichy
Wednesday

Rs.

295 /sqcmBOOK NOW
Mangalore
All Days

Rs.

130 /sqcmBOOK NOW
Mysore
All Days

Rs.

130 /sqcmBOOK NOW
NA/ SA/ Pondy

Rs.

130 /sqcmBOOK NOW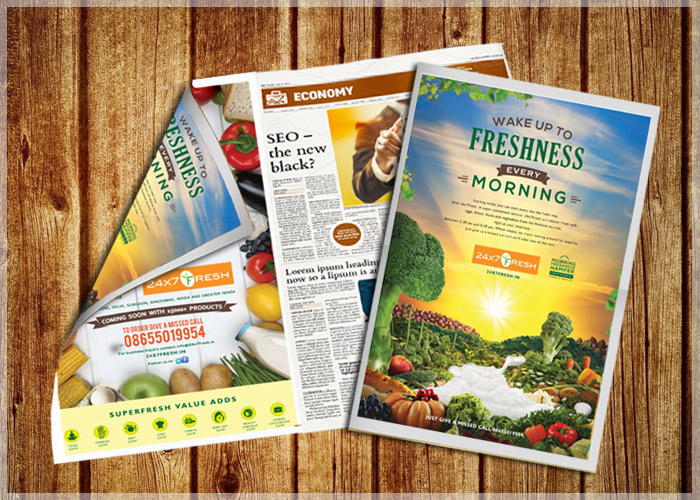 Jacket Full Page
33cm x 52cm
These display ads are placed on the Front Page of the newspaper on both the sides. They are available in the dimensions of 33 cm X 48cm
Half jackets
16.5cm x 52cm
These display ads appear on half of the front page in a newspaper. Half-Jacket ads are available in 16.5 cm X 52 cm dimensions.
Book Mark
3cm x 52cm
Bookmark ads peek out of the newspapers just like a normal bookmark marking the page where your ad has appeared. You can choose to book a full/half-page ad in this case.
Pointers
4cm x 5 cm
Pointer ad appears on the left-most column of the main page. This small ad appears in 4 cm X 5 cm size.
SkyBus
33cm X 5cm
These ads materialize under the masthead of the newspaper in the main page and are 33 cm in length and 5cm in width
Advertorial
Any Size
Publish an article about your product / service - to be placed alongside regular editorial content. You get to choose your headline, text & visuals.
Why advertise in Opportunities ?
WHY ADVERTISE ?
---
Hindu 'Opportunities' is the most prevalent & widely circulated appointment & career pullouts of the renowned South Indian newspaper the Hindu. Published across 3 major southern India states, it is considered to be the haven for finding excellent job opportunities in India as well as abroad. It is the best career guide for millions of job seekers & fresh recruits.
Advertising new vacancies & placement agencies or organisations in Opportunities, helps you get the best & the most relevant candidates from across the best regions of Southern India, like Tamil Nadu, Karnataka, Andhra Pradesh etc.
Recently Asked Questions
FAQ
---