Book your Opportunities Ads with Hindu Instantly Online
In order to be the professional guide to millions and job seekers for their career across the country, showcase your company's vacancy in the Hindu newspaper's pullout called 'Opportunities'. This platform turns the dream of job seekers into reality and it works appropriately for the companies to receive the best candidates! This career pullout not only informs about the requirements of national companies but also about the vacancies of global companies. Publish ads in Hindu Opportunities on Wednesdays at the lowest rates. In order to book your ad, choose the ad type color/black and white), ad size (Quarter, Half, Full or Custom) and then customize or upload the display ad template. Enjoy instant online ad booking!
PUBLISHING DAYS
Booking Deadline
Minimum Size
PUBLISHING DAYS
Minimum Size
Where is Opportunities published from ?
LOCATIONS
---
Location
Publishing Days
Ad Rate Starting From
vizag
Wednesday

Rs.

295 /sqcmBOOK NOW
Chennai
Wednesday

Rs.

1985 /sqcmBOOK NOW
Karnataka
Wednesday

Rs.

695 /sqcmBOOK NOW
Andhra Pradesh
All Days

Rs.

615 /sqcmBOOK NOW
Kerala
Wednesday

Rs.

880 /sqcmBOOK NOW
Bangalore
Sunday,Wednesday

Rs.

695 /sqcmBOOK NOW
Hyderabad
Wednesday

Rs.

550 /sqcmBOOK NOW
Hyderabad City
Wednesday

Rs.

550 /sqcmBOOK NOW
Mumbai
All Days

Rs.

220 /sqcmBOOK NOW
Delhi
Wednesday

Rs.

455 /sqcmBOOK NOW
Coimbatore
Wednesday

Rs.

570 /sqcmBOOK NOW
Kochi
All Days

Rs.

570 /sqcmBOOK NOW
Trivandrum
Wednesday

Rs.

300 /sqcmBOOK NOW
Vijayawada
Wednesday

Rs.

295 /sqcmBOOK NOW
Madurai
Wednesday

Rs.

430 /sqcmBOOK NOW
Hubli
Wednesday

Rs.

695 /sqcmBOOK NOW
Trichy
Wednesday

Rs.

295 /sqcmBOOK NOW
Kozhikode
All Days

Rs.

295 /sqcmBOOK NOW
NA/ SA/ Pondy
All Days

Rs.

295 /sqcmBOOK NOW
Mangalore
All Days

Rs.

695 /sqcmBOOK NOW
Kolkata
Wednesday

Rs.

220 /sqcmBOOK NOW
Innovation Option
ADVERTISING INNOVATIONS
---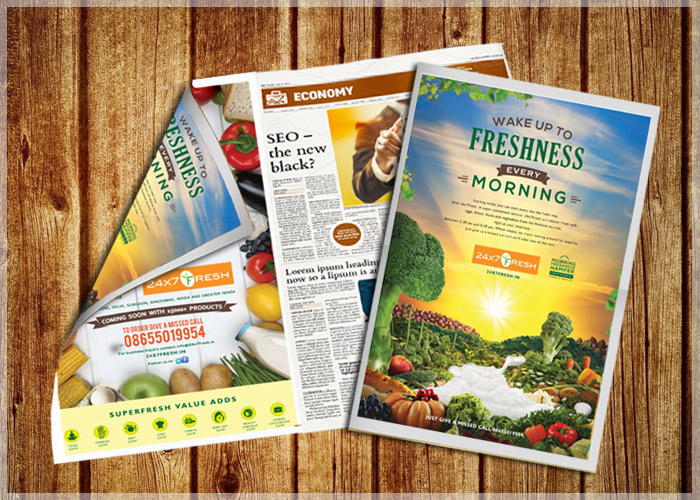 Jacket Full Page Ad
33cm x 52cm
These display ads are placed on the Front Page of the newspaper on both the sides. They are available in the dimensions of 33 cm X 48cm
Half jackets Ad
16.5cm x 52cm
These display ads appear on half of the front page in a newspaper. Half-Jacket ads are available in 16.5 cm X 52 cm dimensions.
Book Mark Ad
3cm x 52cm
Bookmark ads peek out of the newspapers just like a normal bookmark marking the page where your ad has appeared. You can choose to book a full/half-page ad in this case.
Pointers Ad
4cm x 5 cm
Pointer ad appears on the left-most column of the main page. This small ad appears in 4 cm X 5 cm size.
SkyBus Ad
33cm X 5cm
These ads materialize under the masthead of the newspaper in the main page and are 33 cm in length and 5cm in width
Advertorial Ad
Any Size
Publish an article about your product / service - to be placed alongside regular editorial content. You get to choose your headline, text & visuals.
Why advertise in Opportunities ?
WHY ADVERTISE IN
Hindu Opportunities

?
---
One of the most sought after Career and Appointment Pullouts in India, The Hindu Opportunities is the perfect platform to draw attention of potential job seekers and employers-both national and international in the most cost-effective and reliable manner. Here's why you should consider advertising your placement agency and vacancy positions through display ads in Opportunities:
Being the most popular English Newspaper with the highest circulation rate in the Southern states of Karnataka, Andhra Pradesh and Tamil Nadu, advertising in this Hindu pullout gives you the surety of reaching a wide set of target audience.
The Hindu has become a name synonymous with prestige and trust. Therefore placing your ad in its Recruitment Pullout ascribes credibility and a high standard to your Company or Brand.
The young population in our country looks forward to The Hindu Opportunities supplement both for employment ads as well as expert articles on career counselling and self-development.Thus you get the opportunity to reach out to genuinely interested and relevant consumers.
Tips To Get Your Opportunties Display Ad Maximum Attention:
When you spend your hard earned money on newspaper advertisement you want it to have the highest possible effectiveness. This can be ensured by following a few tips:
Ad Type: Career Pullouts like The Hindu Opportunities publish only display advertisements to make sure your Appointment ads are unique and stand out in the competitive promotional field.
Focus Day: Opportunities is a weekly supplement published every Wednesday alongwith the main newspaper.It should also be noted that you need to book your career display ad atleast two days prior to the print day.
Ad Design: Each publication specifies a minimum dimension for display ads. For The Hindu Opportunities it is 8cm(width) X 6 cm(height). These specifications must be kept in mind while designing your advertisement.
So Do not wait any longer to give your company the much needed boost nor ponder much on the choice of platform to seek the appropriate job. Advertise in Hindu Opportunities and get the maximum number of relevant responses!